Full Introduction of Shadow Fight 2

Shadow Fight 2 is a role-playing fighting game developed by Nekki. It was released on May 1st, 2014, on both Android and iOS platforms, and on January 27th, 2015 it was released on Windows 8.1 it was also released on windows 8. Now it can be download offically via 9game.
This installment introduces the game's events with an animated prologue. In this introduction, the narrator (who is the main character) reveals that he was a legendary combatant. On his travels to find a worthy opponent, he came across and opened the Gates of Shadows, releasing the demons and effectively reducing himself to a shadow. Continuing the theme of its predecessor, players begin the game as an unarmed silhouette. They are then given simple tutorials which familiarize them with the game.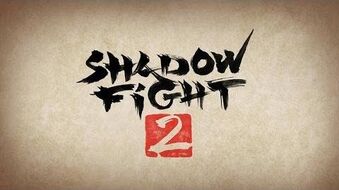 Official Description
"The sequel to the famous Facebook smash hit with 40 million users! From the creators of Vector: Shadow Fight 2 is a nail-biting mix of RPG and classical Fighting. This game lets you equip your character with countless lethal weapons and rare armor sets, and features dozens of lifelike-animated Martial Arts techniques! Crush your enemies, humiliate demon bosses, and be the one to close the Gate of Shadows. Do you have what it takes to kick, punch, jump, and slash your way to victory? There's only one way to find out..."
Storyline
"Once, I was a great, invincible warrior, and nobody dared to stand in my way. I traveled the land, searching for a worthy battle. Until I discovered, The Gates of Shadows. I broke the laws of the Elders and opened the gates. The Demons of the other world were beyond them. They rushed upon me, tearing my flesh, draining my soul, turning me into a shadow; and now for eternity, I am doomed to wander the world and fight the demons I freed!"
Above is the opening monologue by the main character of the game, Shadow.
Shadow was formerly a powerful combatant, but his arrogance led him to defy the rules established by his ancestors, and he opened the Gates of Shadows. Upon doing so, he quickly realised his mistake; but it was too late, and Shadow lost his flesh and soul and became a mere silhouette of his former self.
Shadow must defeat all the demons and reclaim their seals in order to re-seal the Gates of Shadows.

Want more tips or review from 9apps, just clike Shadow Fight 2.

Available free on 9game, Shadow Fight 2 is a game you should install today.